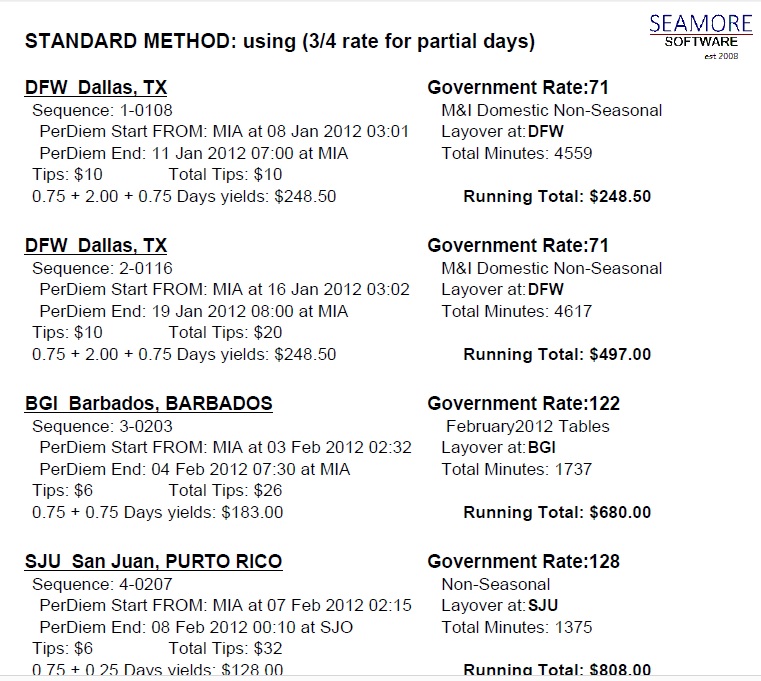 This is the welcome page to the Per Diem program used to create the instant Per Diem Report. If you are Uploading your schedule information Do Not Register and use one of the "PER DIEM PROGRAM" link to the right. The link will take you to the input and instructions page.
If you do not have a file to upload, use the manual method, click the register link to begin.
Should you decide to use this program, I think you will find it fast, convenient and economical.
FREE TO USE!
A $5 Contribution expected if I help save you money.
I trust you will be satisfied.
As a bonus, you can create additional reports for prior years for NO ADDITIONAL DONATION. There are no hidden fees or gimmicks. Just instantly create and receive the report. If you use it, send me a couple of bucks. It should only take a couple of minutes from now to have the emailed report in your inbox.
Attention




Still available for State returns and Federal Returns before 2019.
Federal tax laws changed after tax year 2018.



The report is no longer automatically emailed if using the manual method. A link will be provided after requesting the report.

winkopp@gmail.com